About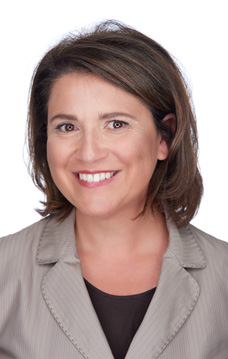 Pranvera Këllezi is an attorney at law in Geneva, Switzerland. She represents companies and public organisations in business law, antitrust and competition, data protection as well as in public economic law.
Pranvera Këllezi holds a law degree and a Ph.D. from the Faculty of Law of the Geneva University, and an LL.M. in European Law from the College of Europe in Bruges. Pranvera Këllezi served as an in-house counsel specialising in competition law at a trade association, before practicing business law for several years in a Swiss law firm in Geneva. She was previously a teaching and research assistant at the Faculty of Law, University of Geneva. She is member of the Swiss Competition Commission (Comco) and publishes regularly in her fields of expertise. See her LinkedIn profile.
Her experience both as external and in-house counsel, in business and public economic law, makes her particularly sensitive to the needs of both private and public organisations.
Speaking engagements:
Competition and Data : synergies and tensions

, LIDC Congress 2022, Milan, Italy, 22 October 2022
Competition Law and Sport, Journée SSDI/SVI International Law and Sports, Université de Neuchâtel, 30 septembre 2022
Les relations entre l'Union européenne et la Suisse: enjeux et perspectives, BPW Genève, 13 April 2022
Le contrôle du pouvoir des plateformes entre droit de la concurrence et réglementation

, Journée romande du droit de la concurrence, Centre patronal, Lausanne, 11 novembre 2021

LIDC Webinar on Data Protection in Distribution, 29 avril 2021